Here I've gathered a few links to resources on the Ottoman Empire
Online Resources
Books
Factual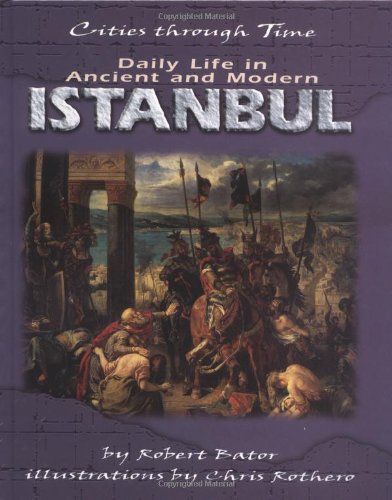 Daily Life in Ancient and Modern Istanbul (Cities through time), by Robert Bator (Author), Chris Rothero (Illustrator)
There isn't much available on Ottomans and Istanbul, but this is a great book. It is packed with information charting the history of the city Byzantium/Constantinople/Istanbul.
It is aimed at older children, and confident readers, but we found it an informative reference for adults, and accessible enough to read parts out to younger children, for whom the whole book would have been too much. It has sections of fairly dense text, but this is balanced out by large, beautiful illustrations. Includes a timeline.
It is comprehensive, with recounting key events in the city's history, and with lots of details of daily life.
Fiction