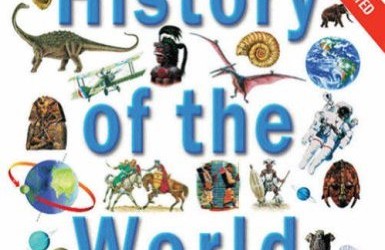 World History Reference
It took ages to choose a world history reference book, and am really pleased with the one we have. And it turns out it is a less well known book, […]
Children's Books
It took ages to choose a world history reference book, and am really pleased with the one we have. And it turns out it is a less well known book, […]
Learning
A few thoughts on structure and home education

Education, like every other aspect of our children's lives, is our responsibility as parents. But it is an area where our options are often hidden and it is easy to make choices without fully exploring the possibilities. Find out about your options for education in England.

My nearly eight year old daughter E is a voracious reader.
Living - parenting and eco-living
Books play a major part of my life. So when I came across My Fictional World, started by Reading Residence, on Liveotherwise.co.uk/makingitup, I thought I would take a moment to join […]

Every year as autumn sets in I feel the need to find out where our local Apple Day celebrations will be. Celebrated on and around 21st October each year this is a […]

Hertfordshire based natural parenting groups

Like everything involving a baby, babywearing requires attention to safety. Here are a few of the best websites with safety information: http://www.schoolofbabywearing.com/Images/TICKS.pdf – important information on positioning http://babywearinginternational.org/articles.php?article=2 - good general […]

Education, like every other aspect of our children's lives, is our responsibility as parents. But it is an area where our options are often hidden and it is easy to make choices without fully exploring the possibilities. Find out about your options for education in England.

Government drops plans for default ISP parental controls